The Information Privacy Act 2009 (IP Act) was enacted on 1 July 2009, repealing Information Standard 42 – Information Privacy (IS42).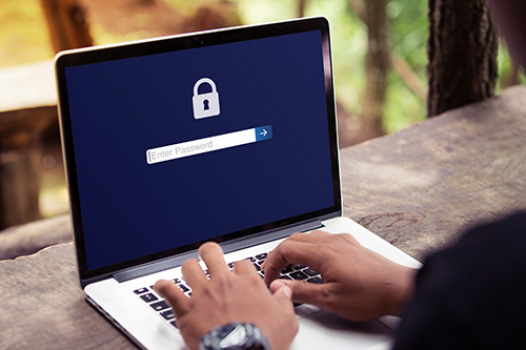 Access and amendment to the information privacy principles 
The Information Privacy Act contains the 11 Information Privacy Principles (IPPs) previously endorsed under IS42, which requires QRIDA to adhere to, and responsibly manage the collection, use, storage and disclosure of 'personal information'.
Personal information is defined within the Information Privacy Act as:
'Personal information is information or an opinion, including information or an opinion forming part of a database, whether true or not, and whether recorded in a material form or not, about an individual whose identity is apparent, or can reasonably be ascertained, from the information or opinion.'
Application or amendment to Information Privacy Access
The Information Privacy Act has also transferred across the access and amendment provisions of personal affairs from the now repealed Freedom of Information Act 1992. Under the Information Privacy Act you can request a copy of a document, a part of a document or an extract from a document that relates to your own personal information. To seek access to a document relating to your personal information, you may submit an application form.
You can also make applications to request amendments to your own personal information under the Information Privacy Act.
There are no processing charges associated with applications made under the Information Privacy Act for personal information relating to the applicant.
For information on how to request access to documents that are not related to your personal information please see the right to information.
Once the department receives your application and all of the requirements (as listed above), the agency must then make a decision about your application within 25 business days. A further 10 business days is added for consultations with third parties pursuant to section 56 of the Information Privacy Act.
To request information held by QRIDA, your application must:
be on the approved form
provide sufficient information to identify the documents you want to access
provide an address to which notices can be provided
provide certified proof of identity if you are seeking access to your personal information
include a valid authorisation and proof of identity of an agent if a third party is acting on your behalf
*If your application does not meet these requirements, officers of QRIDA will assist you to amend the application so that it does comply
Click here to access an application form. Please download and complete the application form and forward it to:
RTI and Privacy Unit
QRIDA
GPO Box 211
BRISBANE  QLD  4001
Fax: 07 3032 0300
Dissatisfied with the decision? 
The Information Privacy Act provides for two levels of review:
Internal review
An internal review must be applied for within 20 days from the date you were given the notice of the decision. The official status or rank of the officer conducting the review is required to be at least as high as that of the officer who made the original decision. The agency must finalise this review within 20 business days of receipt of your application. Applications for internal review should be directed to:

RTI/IP Internal Review Officer
RTI and Privacy Unit
QRIDA
GPO Box 211
BRISBANE  QLD  4001
External review
Under the Information Privacy Act you are not required to seek an internal review prior to applying for an external review by the Information Commissioner. If you choose to apply firstly for an internal review and are dissatisfied with the decision, you have 20 business days from the date you received the notice of the results of the internal review to apply for external review. If you choose to proceed straight to external review, you must apply for such within 20 business days from the date you were given the original notice of decision from the agency. Applications for external review should be directed to:

Office of the Information Commissioner
PO Box 10143
Adelaide Street
BRISBANE  QLD  4001
Contact us
To discuss making an access or amendment application, if would like to make a privacy complaint, or have any questions about information privacy and security, please contact the Privacy Contact Officer at:
RTI and Privacy Unit
QRIDA
GPO Box 211
BRISBANE  QLD  4001
Call: 1800 623 946
Fax: 07 3032 0300
Email: contact_us@qrida.qld.gov.au