Image and text
QRIDA's Prime Focus provides you with the latest QRIDA news, events and regional updates. To receive Prime Focus via email subscribe below or contact us to request an edition be posted to you.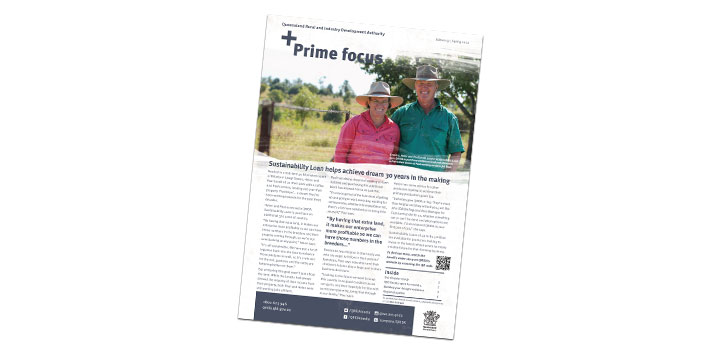 Read Prime Focus
The Spring 2022 edition of Prime Focus (PDF, 618 KB) is now available. In this edition you can read about:
QRIDA clients, graziers Helen and Paul Lovell using a Sustainability Loan to achieve their dream of working on farm full time
Getting ready for when natural disasters strike
The opening of the next round of Rural Economic Development Grants
Grants and loans available to help build drought resilience
Updates from three of our Regional Area Managers based across Queensland.
Missed out on a previous copy of Prime Focus? Read past editions here:
2022
2021
2020
2019
Primary producer
Business
Non-profit organisation
Individual